Hiking the gorgeous trails around Radnor Lake Nature Preserve. Breathtaking rolling hills and foliage. Coffee on the deck at Bongo Java. Grass-fed burgers and sweet potato fries at Burger Up. Aimlessly roaming the Vanderbilt University Campus. Driving the back roads to friendly local farms for raw milk or honey pick-ups. Meandering the adorable shops in downtown Franklin. A morning hike at the Fontanel Mansion followed by a hearty breakfast at the farmhouse. Taking in the views along the Stone's River Trail in Hermitage...
Not that I need yet another reason to love Nashville, but if I did these newly discovered little gems would certainly do the trick!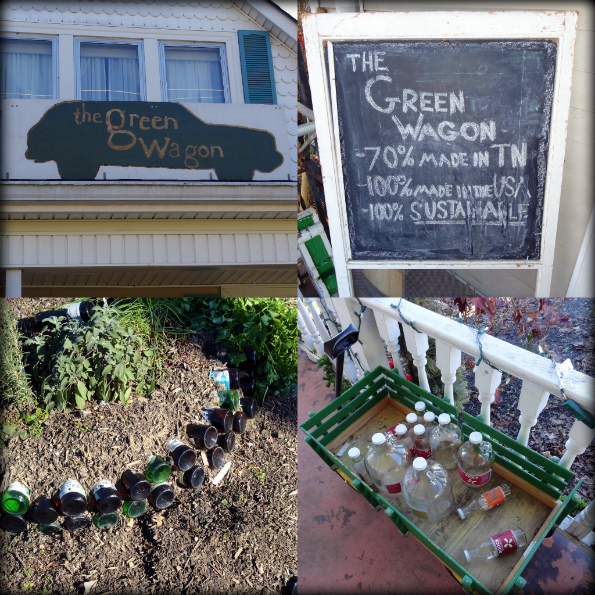 The Green Wagon. They brew their own kombucha. Need I say more?? I didn't think so. But be assured there are a thousand other reasons to love them as well: an adorable yard full of organic herbs, loads of local products, an upcoming cloth diapering workshop... I didn't even set foot inside the door and already we're bff's. (They were closed for the holidays. My heart literally broke. I pressed my face to the window pane and pouted unashamedly. Josh and his mom had to tear me away grumbling my disdain.)
We also discovered this lovely little place for the first time: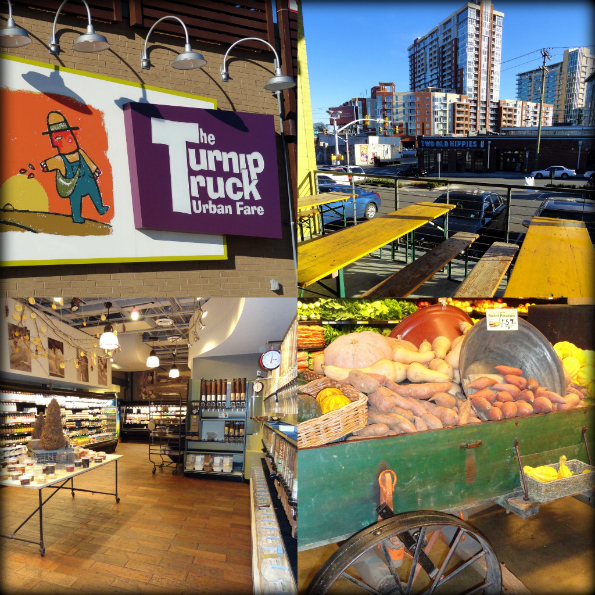 The Turnip Truck. It certainly isn't new to Nashvillians, but it was new to me! I never thought I'd say this, but I might like them slightly better than Whole Foods. Their product quality is fantastic! And even their hot foods and salad bars are loaded entirely with organics, something you rarely find with the competition. They have two locations, but I actually prefer the smaller one just around the corner from the Green Wagon. It feels more tucked away and homey. Oh, and gluten-free cinnamon buttermilk muffins?? Yeah, enough said.
I still have a quite a few places to tick of my 'Getting to Know Nashville List', like hiking the thousands of acres of Warner park surrounding the old Steeplechase course, or heading out of town bit to explore the 'secret falls' along the Fiery Gizzard Trail. And I simply must try the organic, gluten free pancakes at Pfunky Griddle. Their menu looks divine! I want to explore both Percy Priest and Old Hickory lakes, and definitely grab a coffee at the Frothy Monkey (something I've YET to do in the 10 years we've been back and forth!). And I want to roam the newly re-done Farmer's Market downtown in full seasonal swing. We stopped in this trip, but most of it was shut down for winter. They new facilities and vendors look amazing though!
Oh Nashville, so much to love...
Am I missing anything? If you know Nashville and have a spot you think I need to add to my list, definitely let me know!