Early Friday morning after hugs and email exchanges and last minute photo ops, Josh and I said goodbye to our group and dropped them at the airport. We had planned to stay a few extra days in Edinburgh to explore the city on our own, and we definitely had a few must-see places in mind. I'd heard whispers of a hidden coffee shop just around the corner from our hotel as well as a farm-to-table restaurant, and I'd read about a thrift store I was dying to check out, too. A hike up Arthur's Seat for panoramic views of the city was also on our list, maybe seafood at the pier, and a who knew what else! Half the fun is not knowing.
There's simply no feeling on earth like being in a foreign city with someone you love, nothing in particular that has to be accomplished, the day dancing before you, teasing you with endless possibilities. I love it. I live for moments like these.
Making our way back across town we stumbled upon these two, loving them instantly.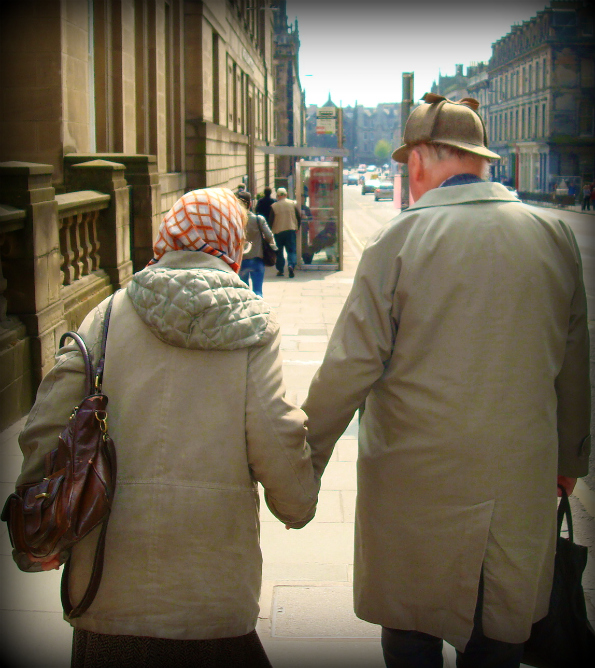 We followed along behind them for quite awhile, listening to their chattering, whispering and pointing at their hand holding, his hat, their overall general cuteness. It reminded me of this little man.
I took several photos, totally unbeknownst to them of course, praying for them silently, trailing behind them down the street until finally Josh smiled at me, took my hand and dragged me the other direction saying he definitely needed a hat like that!
I giggled, wondering if he was serious or not, and off we went to explore...