A while ago I shared about my dad and the gorgeous garden he plants every year. It's that time again, time to bury seed and wait, wait to watch life magically spring forth from the earth. I don't know many who do it quite as well as he does. Considering my luck with growing things I naturally find his annual masterpiece terribly impressive, but perhaps I'm a bit bias, too.
And after a good rain when everything is lush and green, it really does take my breath away. Here are a few glimpses from this past weekend...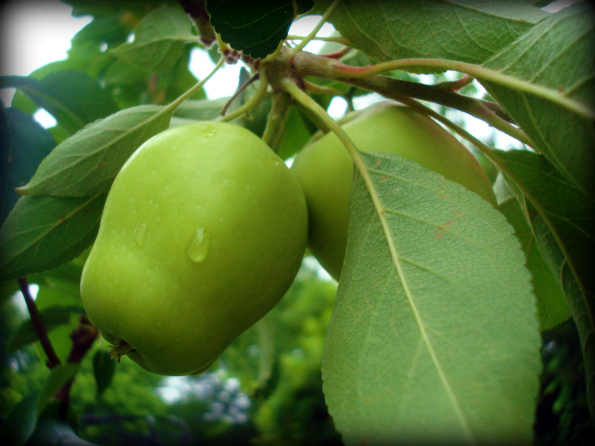 Baby apples, not quite blushing red.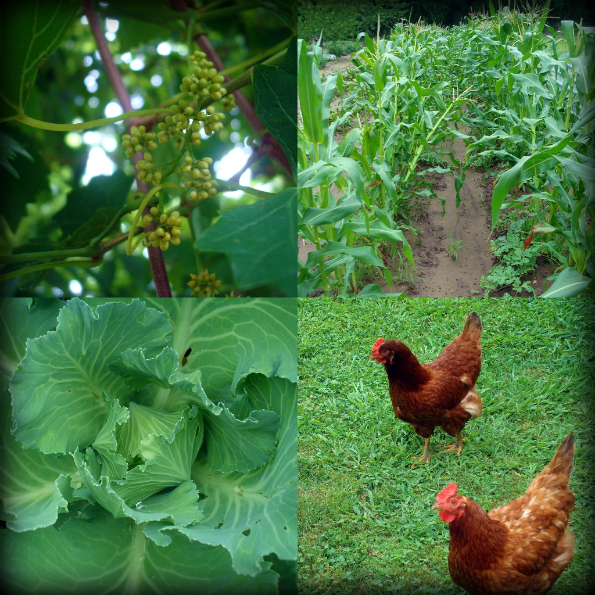 Itty bitty grapes on the vine, rows of corn, green cabbage, happy red hens.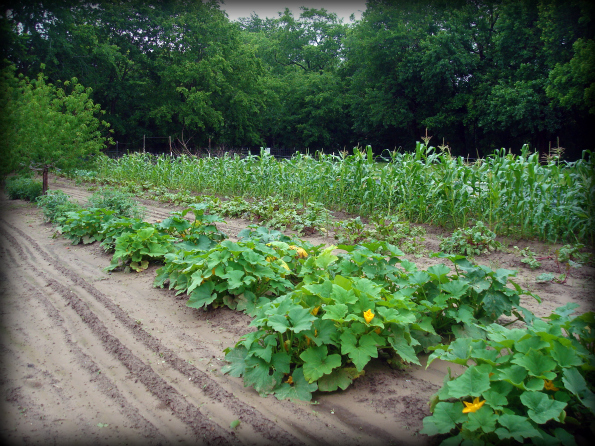 Squash galore... sunny yellow, creamy white, deep green zucchinis.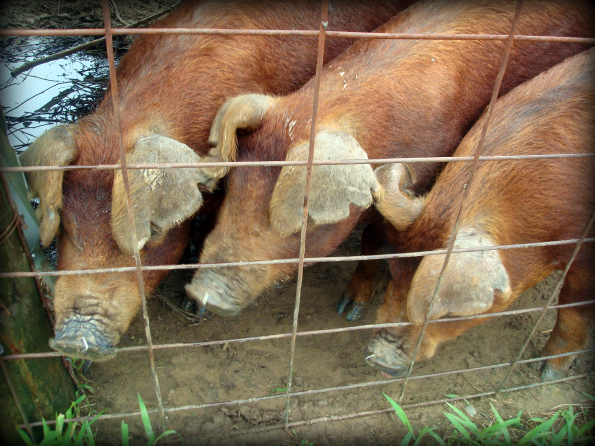 Three little red pigs waiting for anything from the garden to be tossed their way.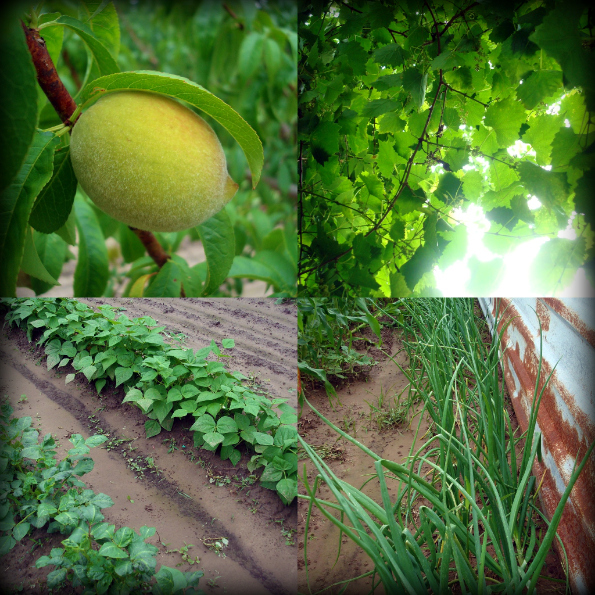 Fuzzy baby peaches, sunshine thru the grapevines, rows of green onion, beans and peas.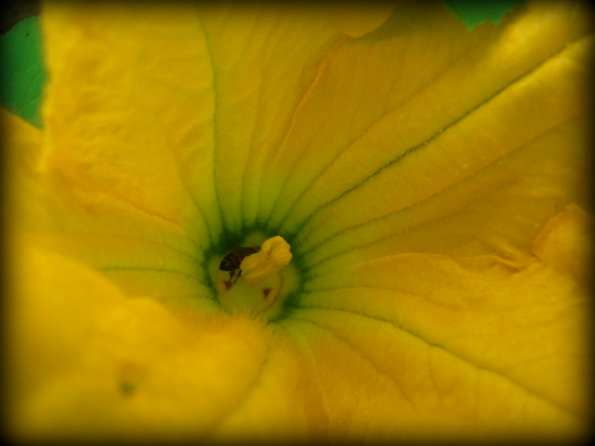 The bees love the zucchini blossoms as much as I do.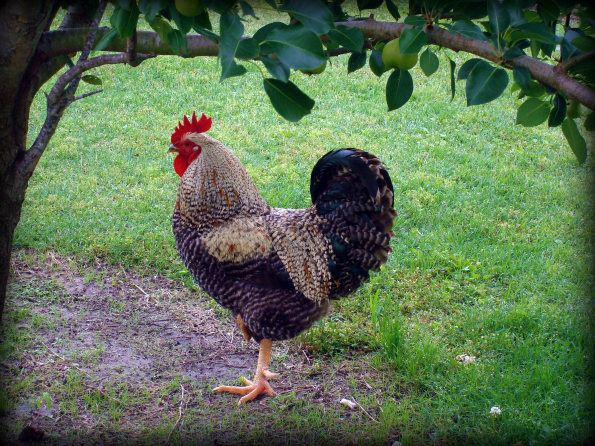 Mr. Gorgeous struttin' beneath the pear tree.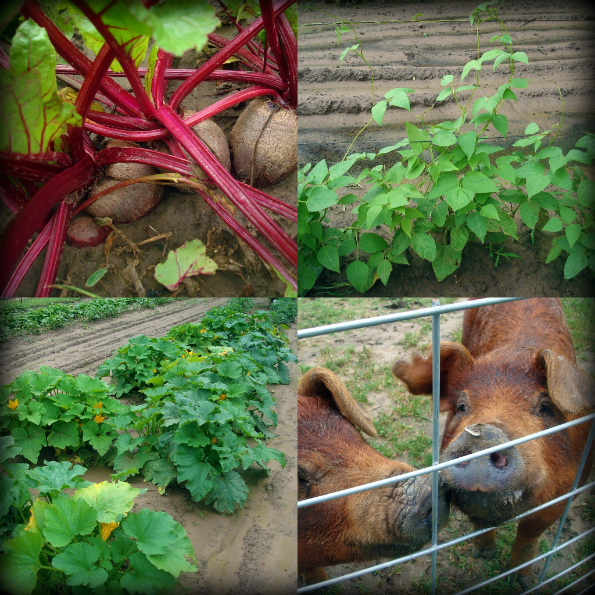 Burgundy beets, climbing vines, little red pigs still begging for a snack.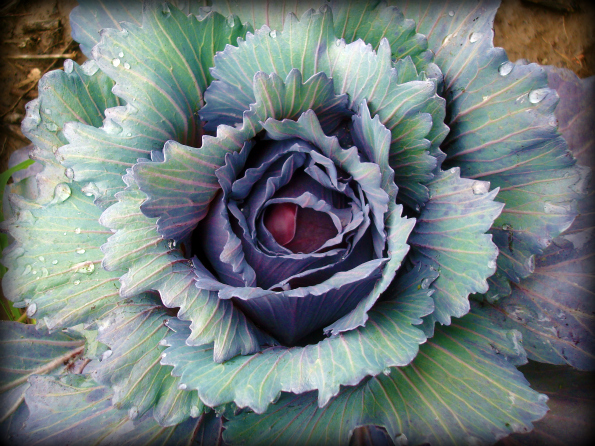 The most gorgeous purpley cabbages you've ever laid eyes on.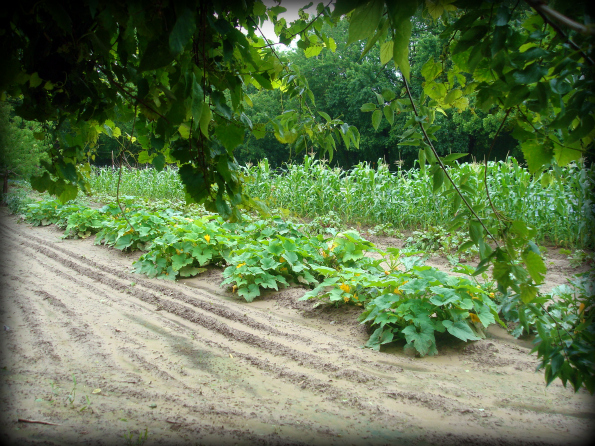 I love this view from beneath the muscadine grape vines.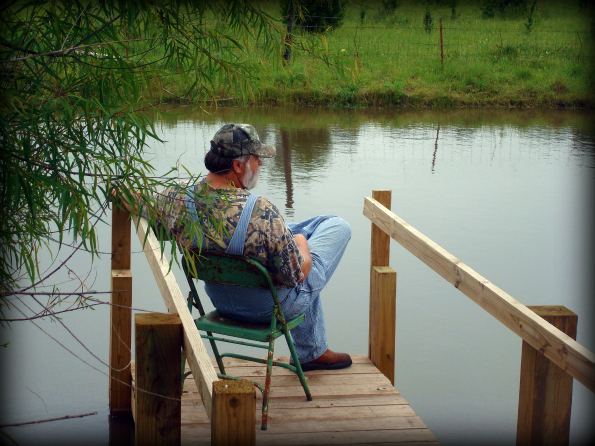 Takes a lot of work to create that beautiful patch of life-giving green. So when he needs a break you'll likely find him here... savoring a sabbath moment on his pond, which of course he created with his own two hands as well ;-)
His garden makes mine look just plain silly. But despise not the day of small beginnings, right? Besides, why would I need my own grand patch when my Daddy grows one for me?
Yep... there's the real secret.
What has your Father provided for you lately?