Following a very brief stop in Oxford and evening rest in Manchester, we set off for England's breathtaking Lake District. Our specific destination was Grasmere, a tiny village so picturesque you sincerely feel as if you're meandering about in the pages of a storybook, the smell of baking gingerbread literally filling the air.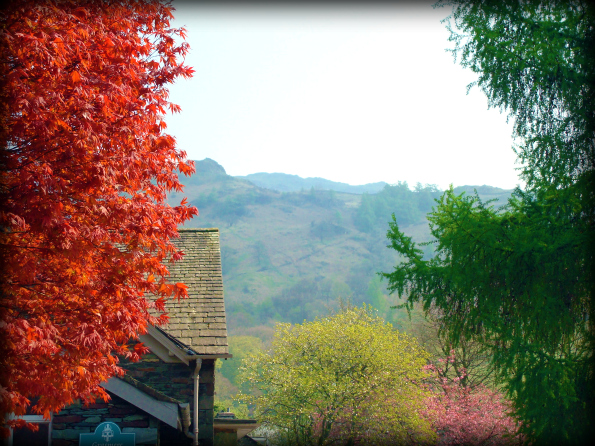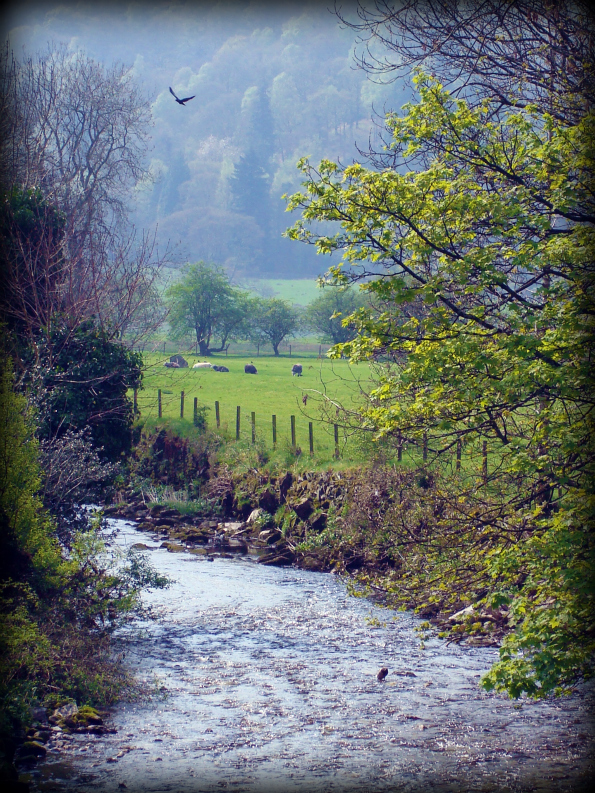 A perfect mountain stream, sheep grazing in the distance.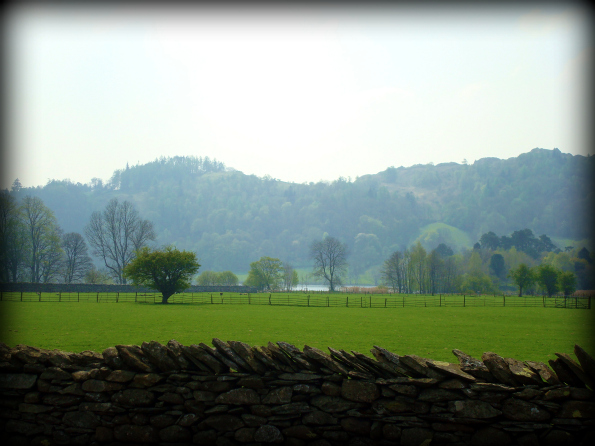 Stone fences, springtime pastures, a tiny glimpse of the lake.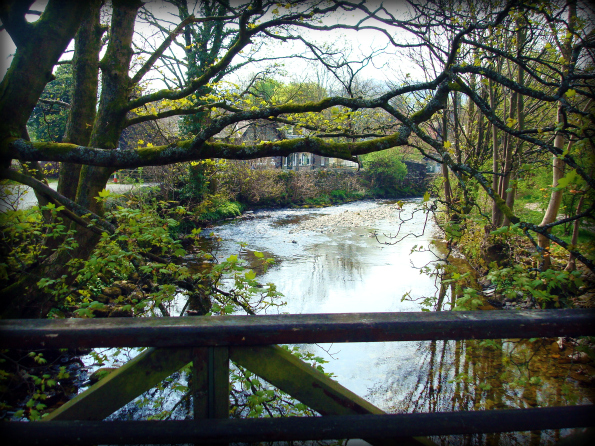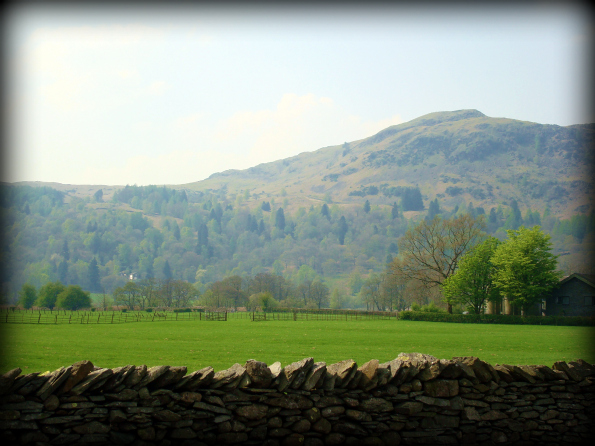 Beautiful mountain backdrops.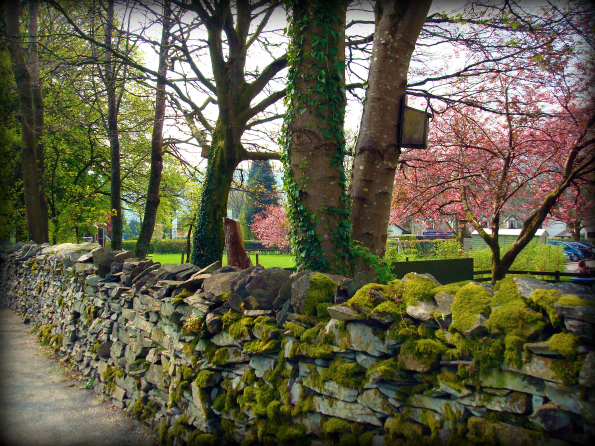 Moss covered walls to escort you along the paths.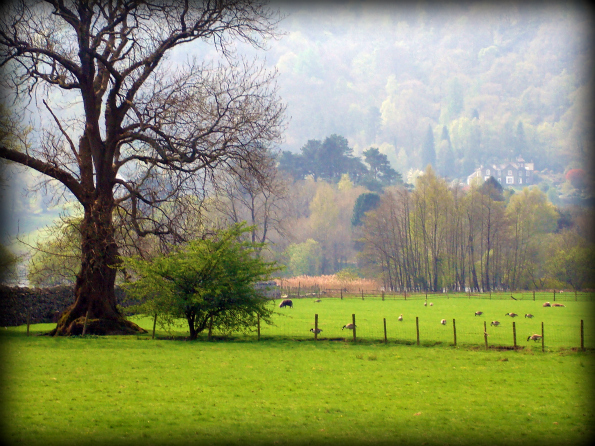 I'm fairly certain these are the happiest geese in all the world.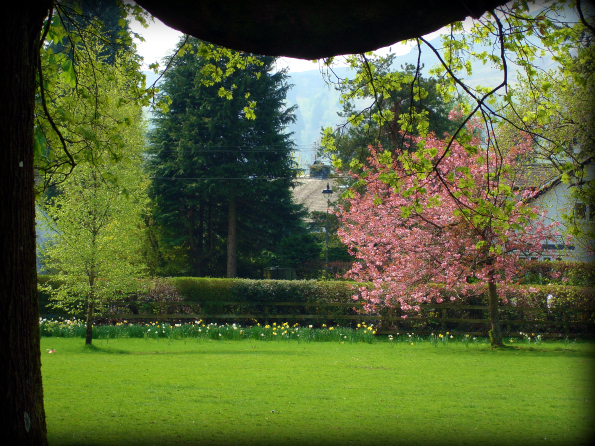 Daffodils dancing in the distance.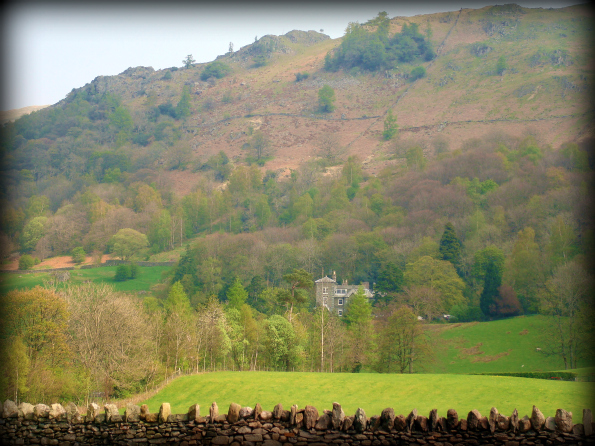 To think, someone actually lives in that hillside house...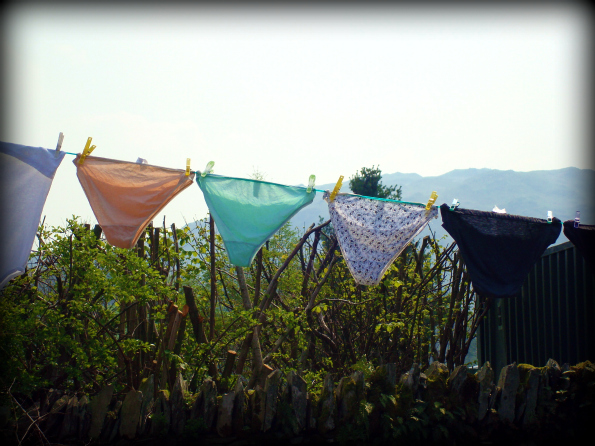 ...and this is proof. Someone's knickers drying on the line ;-)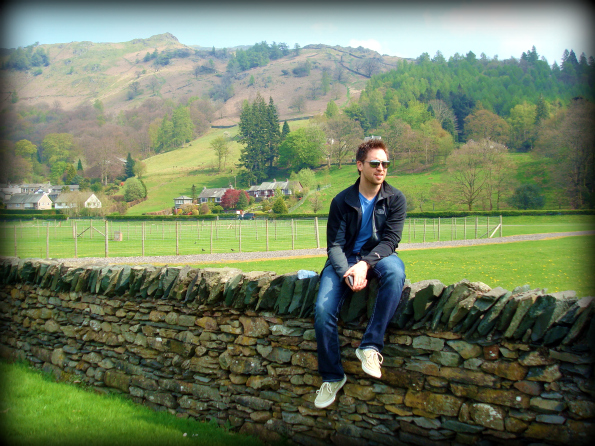 Taking it all in. Well, trying to anyway.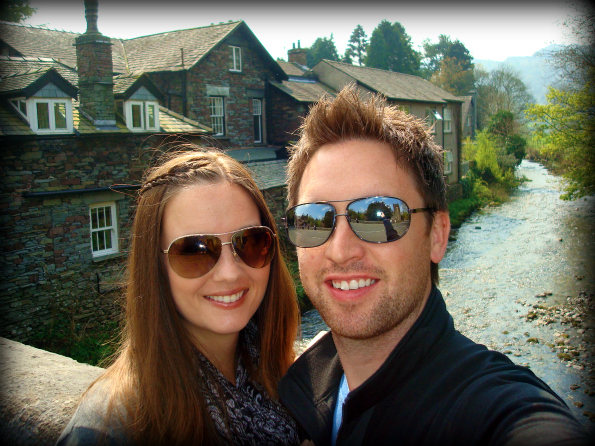 Coffee and gingerbread? Check! Quiet village walk? Check! Photo by the stream? Check!
And we're off! One more time...