This just in from Ben Franklin:
I'm not sure how to say this… It's a tragedy of catastrophic proportions. Brace yourself.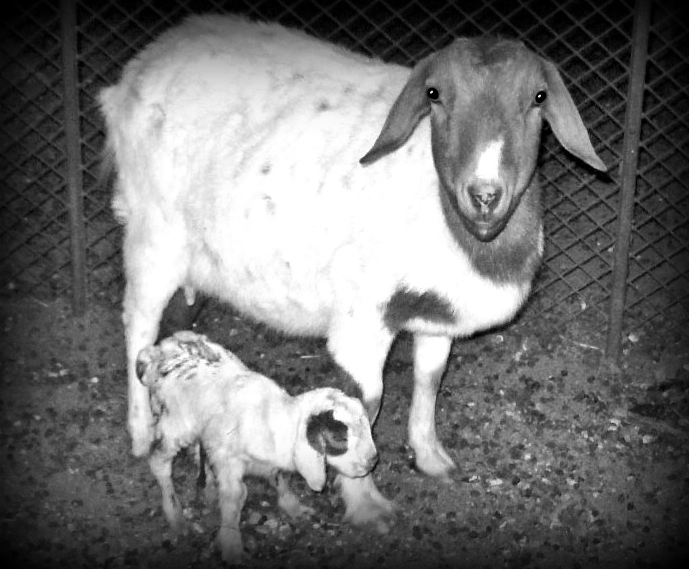 Stinker-the-Goat has given birth to an illegitimate baby! Holman-the-Goose is absolutely outraged to the point that he's been attacking the baby, biting its tiny little legs and pecking at it. My mom has separated them for fear that he actually may kill the innocent little guy. I'm so sad about it. Holman has been my hero. He's so committed and loyal to Stinker! I can't believe she did this.
My mom seems resolved to getting rid of him now, Holman-the-Goose. She says he's been stomping around the outside of the protective fence separating them, absolutely livid about the scandal.
This is precisely what adultery does to families. It destroys them!
I literally wailed on the phone with my mom, begging her not to get rid of him. She won't relent. She says he's just mean.
As to HOW this actually happened, we're all mystified. That goose wouldn't let ANYone near Stinker. Mom says he must have been sleeping when they were "multiplying" as my darling little sister would call it.
Lord…I don't know. I'm so upset!
Dedicated, super-loyal goose to a good home anyone? Anyone??
And in case you aren't aware and this all sounds completely asinine, you can read more about Stinker and Holman here.