Our weekend couldn't have been more perfect in my book. It was so restful and lovely, full of beautiful moments cherished with my little family.
We started the day bright and early at the McKinney Farmer's Market. Have to say, of all the farmer's markets we've been to over this years this one may very well be the most darling. It sets up every Saturday morning at Chestnut Square Historic Village. Meandering pathways, loads of gorgeous foliage and greenery, it's absolutely charming.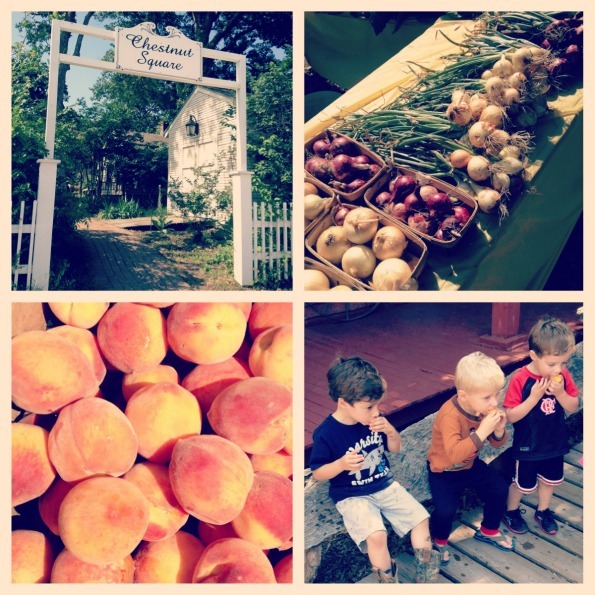 Those three little guys chomping on peaches made my day. Sweet juices dripping from their little chins, they could not have been happier.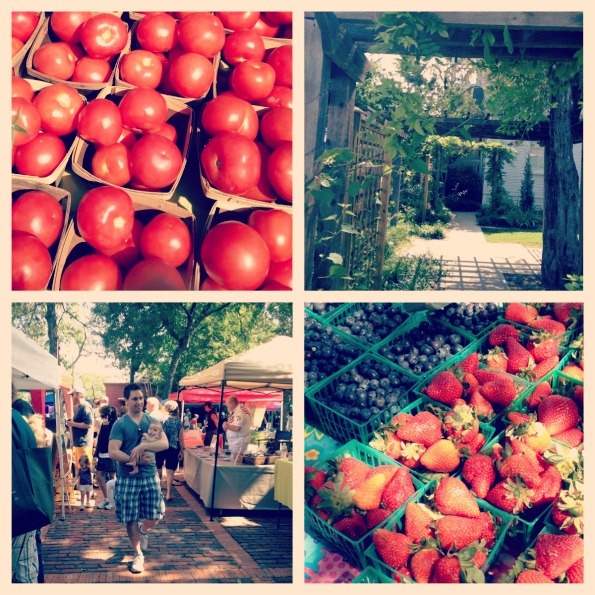 We picked up several pounds of grass-fed beef and organic, hand-picked blueberries. We chatted up the farmers, sampled delicious pecan toffee, and answered the "Ohhh, how old is your baby??" question about a dozen times.
We had intended to spend the rest of the morning and afternoon browsing the flea market a couple of miles away, but we decided it was a bit too hot and opted to check out main street instead.
The historic downtown square is a destination all it's own, lined with delightful shops and cafes that beckon for your attention. We spent over 3 hours on one street alone!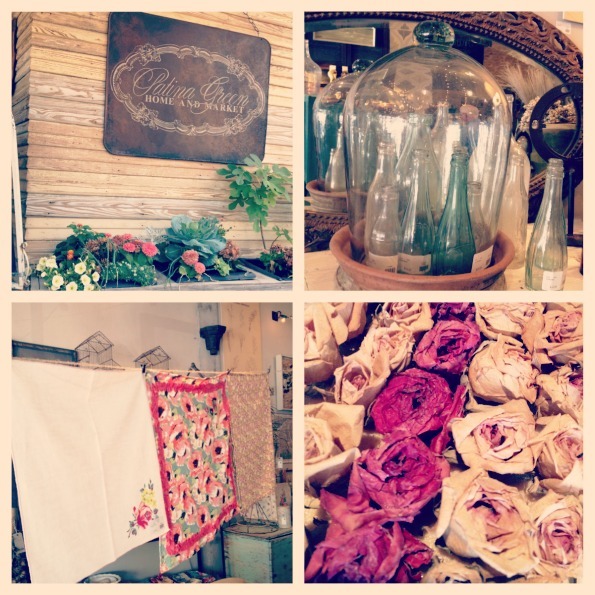 Patina Green is a dream. Stunning in every way. The food, the decor, the ambiance. It's a cross between Anthropologie, Restoration Hardware, and an antique shop, but with the addition of a decadent coffee bar and coolers full of local, organic fare.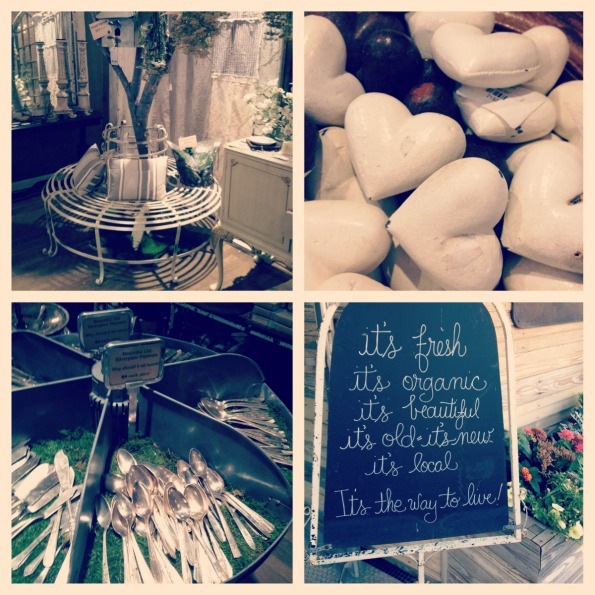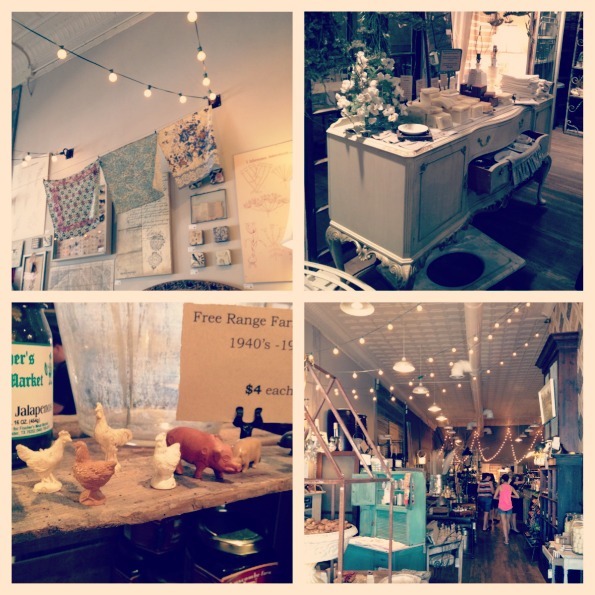 It took me a bit to drag myself away, but Josh happily promised to bring us back soon. He's a sucker for their coffee and treats.
We stopped in at an adorable baby boutique, an old fashion candy and popcorn store (I have a bit of an on-going love affair with salt water taffy), and a number of antique stores along the way.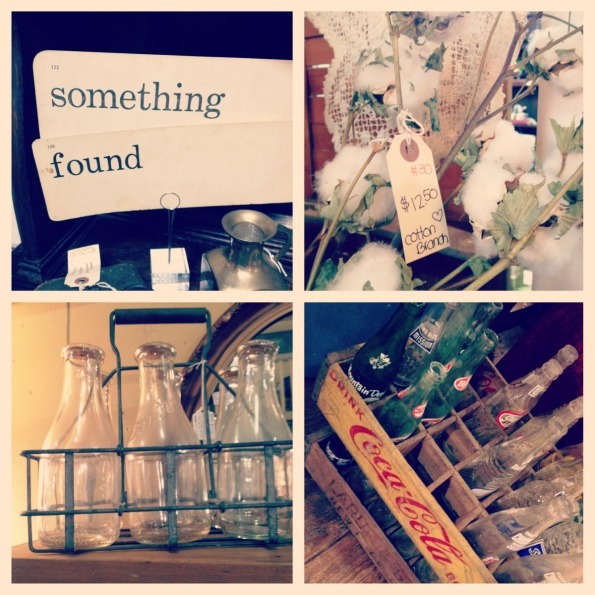 Did we find any treasures?? You know we did! But I'll have to share those in another post.
We rounded out our weekend with sharing Everyn's birth story with fellow Bradley students, an impromptu visit with a dear friend over delicious Sunday brunch, and news that the seller had finally accepted our offer on the gorgeous little cottage we've been eyeing. Yay!
A lovely weekend indeed.
So how was your weekend?? Anything fun planned for Memorial Day?