I was sitting on the porch yesterday (in my garden ;-) when my sweet friend Kyle walked up with these...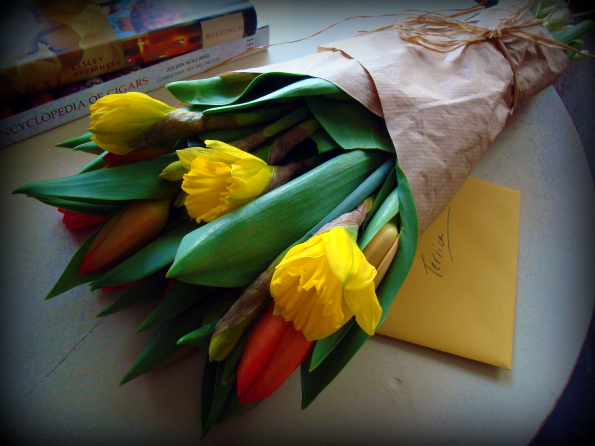 Tulips. My forever favorite. No particular reason, just an "I celebrate you today, welcome to Spring."

And then tonight Tommy, Linda, Josh and I drove across town to say hi to the Bailey's and try a new chocolate almond butter tart at their store. As we were sitting around chatting, Christine presented Linda and I each with one of these: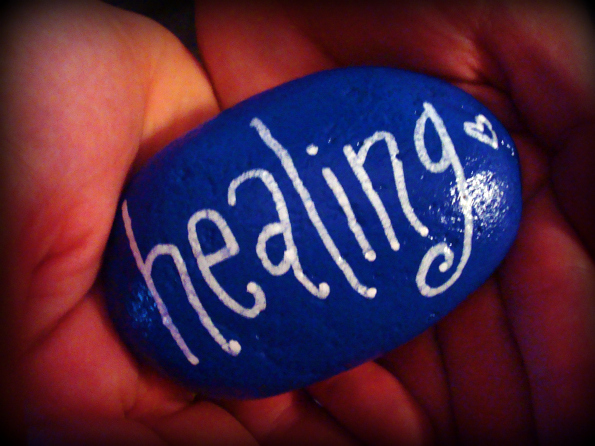 She hand-painted them herself of course, a little reminder of healing, a process we're each in... all the time... in some way or another. And we choose to celebrate that, too, in our own lives and each others. (I think mine will find it's way to my wee garden sometime very soon ;-)
Such authentically beautiful friends. I'm so grateful for the individual women in my life, all of them, each of them. I'm so thankful to have ladies in my everyday who know and celebrate me for all the right and meaningful reasons, and for no reason at all. Just because. I'm not sure there's a more wonderful feeling on the planet than being celebrate... just for being you.
How do you celebrate the women in your life? Or how do they celebrate and encourage you?