Thanks to rain and hail, yes hail, I didn't take a ton of photos in Italy. However the shots I did get turned out quite dramatic and romantic, which of course I love.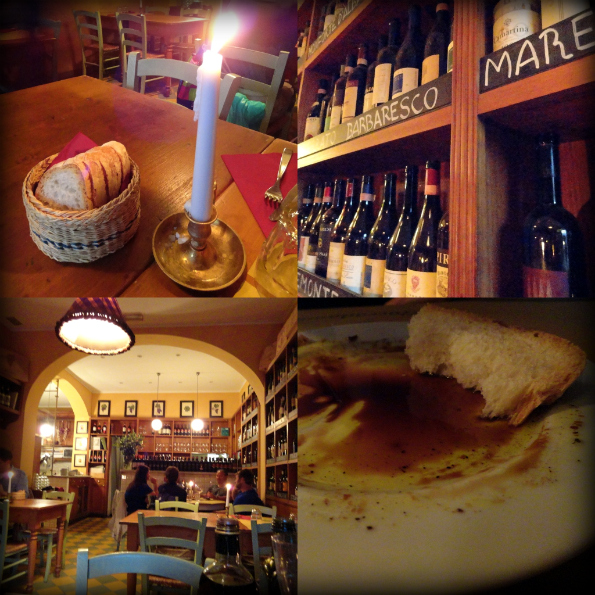 My itinerary suggestions: Do stumble into a quiet, random cafe for a lovely dinner. Don't worry, it's hard to go wrong regarding food in a city like Florence. (This one happened to feature a menu of organic ingredients.)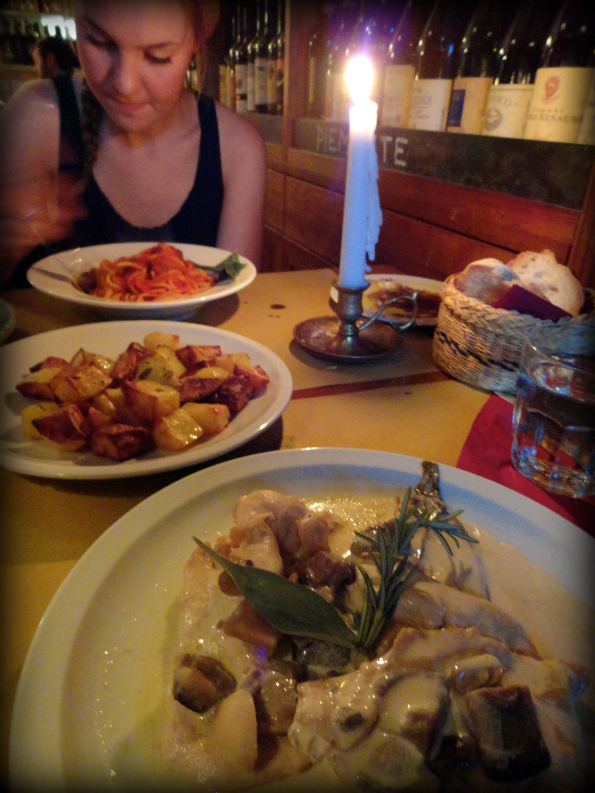 Authentically Tuscan in every way, from the simply roasted herbed potatoes to the tender white beans in tomato broth.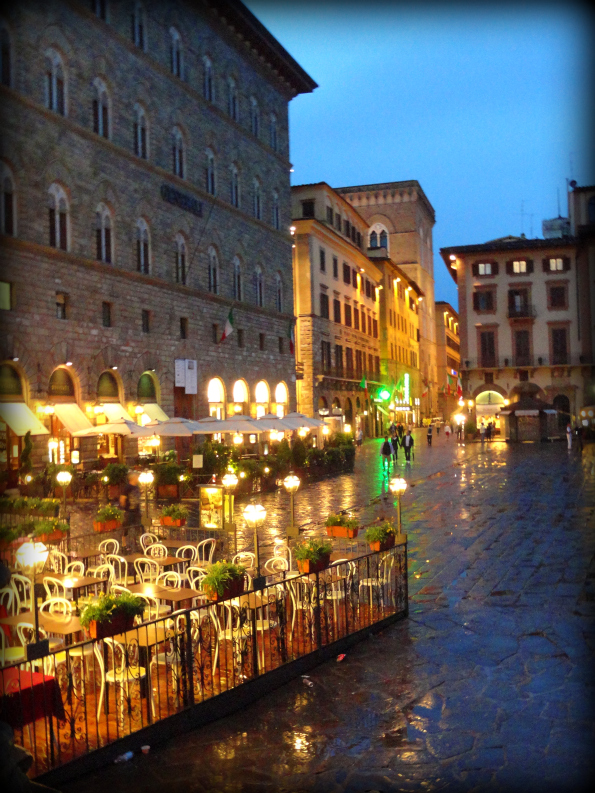 After lingering over a delightful meal, take a long evening walk thru the city simply taking it all in...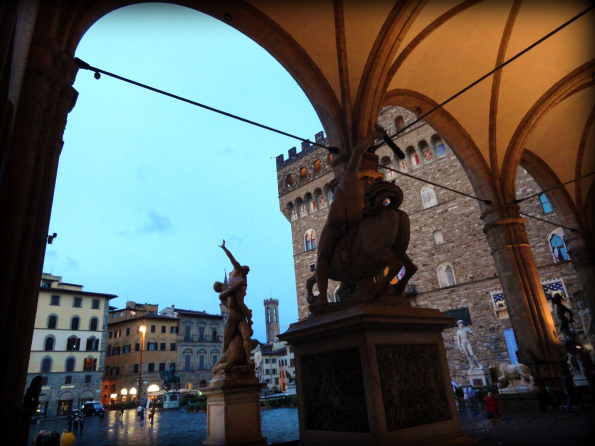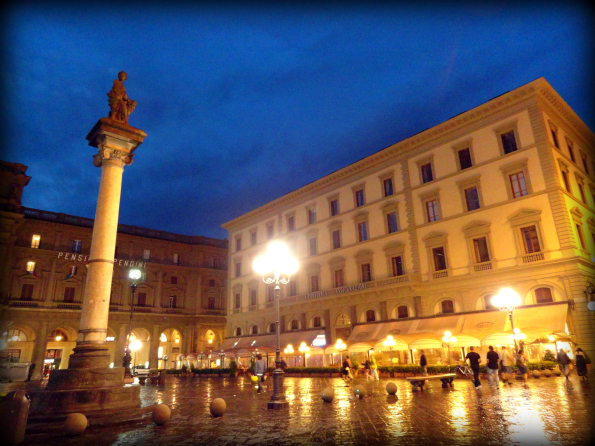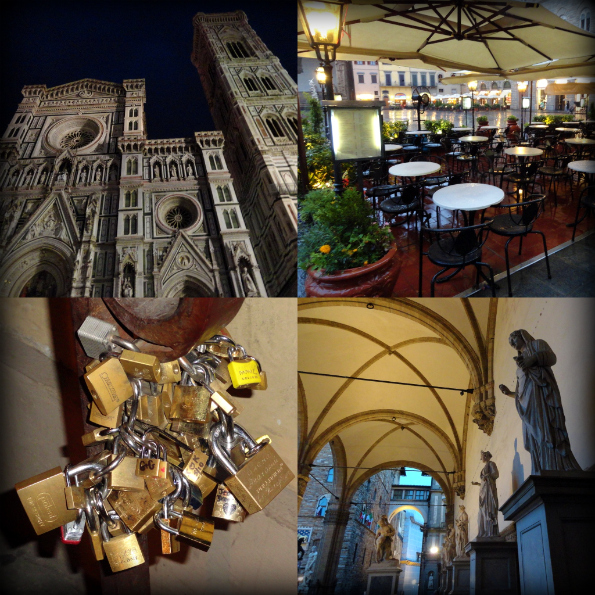 Do stop to stare at the Duomo for long moments every time it towers into view, as often it will. And don't fail to take in the many sculptures and fountains throughout the city, as well. It can be overwhelming, but even if you stop to really examine only one, I promise you won't regret it.
Perhaps sit and sip an espresso at any number of street cafes, too, just because you should. (And look, I stumbled upon more love locks ;-)
And lastly, stop frequently for gelato. I'm not kidding, as often as possible. You'll be walking so much your waistline will never know the difference. And trust me, gelato in Italy isn't like anything you've ever had elsewhere. There are at least 1,021 flavors. Try them all. In multiple pairs and combinations. It will make you so happy.
And that my friends, ends both our 'Epic Adventure 2011' recap, as well as quite the season of travel for us.
I must admit, I'm exhausted. I'm much looking forward to a slow, lazy summer. All adventures for the next couple months will be strictly limited to floating down rivers in kayaks, trips to the country to wild berry and garden pick, treasure-hunting expeditions, and anything else we happen to stumble upon here in our own beloved Northeast Texas!
I also have a number of unfinished home projects I'm looking forward to tackling, stacks and stacks of unread books, and dozens of recipes I'm dying to try, but mostly I'm looking forward to settling in and letting God finish the transformative work He's been doing in my heart the past few weeks. I will certainly be sharing those revelations and illuminations, just as soon as I can articulate them in fullness. Sacred sharing requires a bit more forethought and consideration, you know. But believe me when I say, it's brewing. Been brewing for a while now...
So what summer plans do you have??